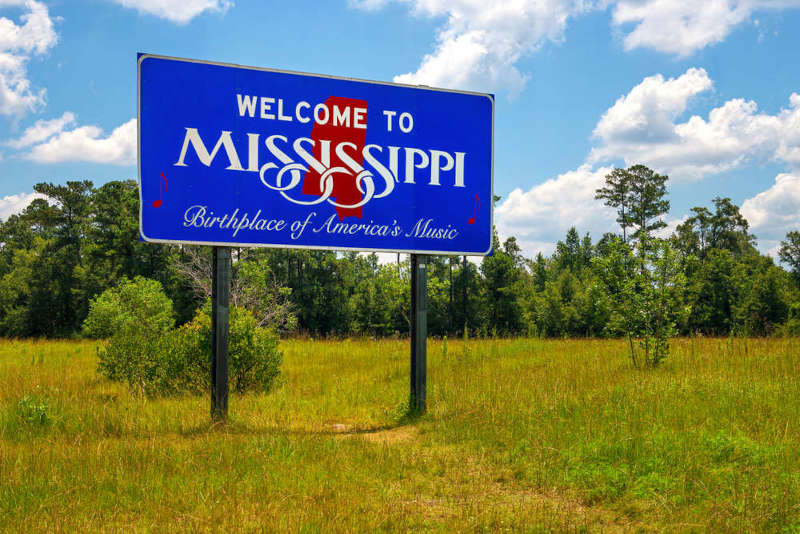 The pathway to become a registered nurse (RN) is feasible for those looking to enter this profession without prior college education or for those wishing to transition into nursing from a non-nursing background. If you are interested in how to become a registered nurse in Mississippi, this blog is for you. We will explore specific steps you can take to achieve this goal and discuss current nursing license requirements along with the career outlook to help inform your future possibilities.  
Steps to Becoming a Nurse in Mississippi
You may be wondering how to become a nurse if you do not have personal experience or familiarity with employment in the health care system. For students entering a Bachelor of Science in Nursing (BSN) program, the first step to becoming a nurse in Mississippi is to complete your academic curriculum. Prerequisite education for nursing school typically includes courses such as:
Chemistry
Biology
Anatomy and Physiology
Nutrition
Psychology
Sociology
Successful completion of a BSN program will prepare you for RN licensure. There are many exciting careers for BSN-prepared nurses. 
But what if you currently hold a Bachelor of Science (BS) or Bachelor of Arts (BA) degree in another field besides nursing?  You have the option of enrollment in an accelerated BSN (ABSN) program. An ABSN program allows you to leverage the education from your prior degree as a foundation for nursing school. Benefits of ABSN programs include:
Efficient completion times in a little over a year
Graduation with a BSN (the preferred degree for nurses)
Online coursework and in-person clinical experiences
Returning to school for another degree is an investment of time and a commitment that may be worth it for greater fulfillment in the workplace. Many second-career students find it possible to succeed in nursing school because of the connection with faculty, networking with colleagues, and flexibility afforded by online educational programs. 
After completing a BSN program, the next step to becoming a nurse is to apply for state nursing licensure. The Mississippi Board of Nursing provides the nursing licensure requirements for the state.
Nursing License Requirements in Mississippi
Basic requirements for RN licensure in Mississippi include an online application, payment of applicable fees, and validation of your nursing education program completion along with transcripts from your education. You will be required to provide your social security number and complete a criminal background check as part of the RN licensure application process.
This means that to be licensed as a nurse, you must first register for and receive successfully pass the national nursing licensure examination (NCLEX). Steps of the examination process are as follows:
Register for the NCLEX with Pearson Vue
Ensure your name on your NCLEX registration and nursing licensure application match
Receive an authorization to test (ATT)
Schedule and complete the examination, knowing what to expect on exam day
If you are unsuccessful on your first attempt of the NCLEX, applicants for nursing licensure in Mississippi by examination are eligible to re-test after 45 days. MIssisippi reisidents may re-test up to six times within two years of graduation from an approved nursing program.
A submitted licensure application with non-refundable fees will remain active for a period of one year. There is no official timetable for an applicant to be issued a nursing license. However, the Mississippi Board of Nursing has indicated that once all requirements have been submitted and successfully met, an applicant may be issued a license within 10 days.
Nursing Licensure Compact
Once you have passed the NCLEX and recieved your initial RN licensure it will be important to know that Mississippi is part of the nurse licensure compact (NLC). This is an added benefit of becoming licensed in Mississippi because it means that your nursing license is recognized not just in Mississippi but also in the other states that recognize the NLC. This gives you the flexability to work and live in Mississippi or to live in Mississippi and work across state lines in another compact state without having to have a new license in that work state reissued. Benefits of a compact nursing license include eligibility for additional job opportunities because of the expanded geographical coverage for practice.  
Salary and Demand for Mississippi Nurses
The career outlook for nursing is favorable in Mississippi and across the United States. According to the Bureau of Labor Statistics, the average salary for Mississippi RNs in 2022 was approximately $67,930 annually.
Across the country, the industries where RNs have the greatest levels of employment along with the corresponding reported salaries are:
Outpatient care centers ($97,200 annually)
General medical and surgical hospitals ($90,600)
Home health care services ($82,920)
Offices of physicians ($79,810)
Skilled nursing facilities ($77,190)
In 2022, Mississippi employed approximately 29,370 RNs. From 2021 to 2031, the job outlook for RNs in the United States is expected to grow by approximately 6% with approximately 203,200 job openings in the country projected each year.
If you are ready to consider nursing as your future career, there is also the possibility of nurse certification for those interested in pursuing a chosen specialty area. The American Nurses Credentialing Center (ANCC) offers a variety of opportunities for obtaining specialty credentials that may highlight your skills for greater salary potential. 
The next step in your journey to becoming a nurse in Mississippi is to find the right nursing program for you. Holy Family University has received recognition for its BSN programs and specifically offers an online ABSN program for students looking to pursue nursing as their second career.  
Become a Nurse in Mississippi with Holy Family University
If you have a calling to change careers and serve as a nurse, your bachelor's degree in any field can be the starting point. The Second Degree Distance Hybrid BSN program at Holy Family University includes clinical placement in Mississippi, is mission-driven and develops you as a holistically-trained nurse with the knowledge and leadership skills to advance the profession adn manage care for patients across the lifespan.
Download your program guide today to learn more about Holy Family University's online ABSN program.