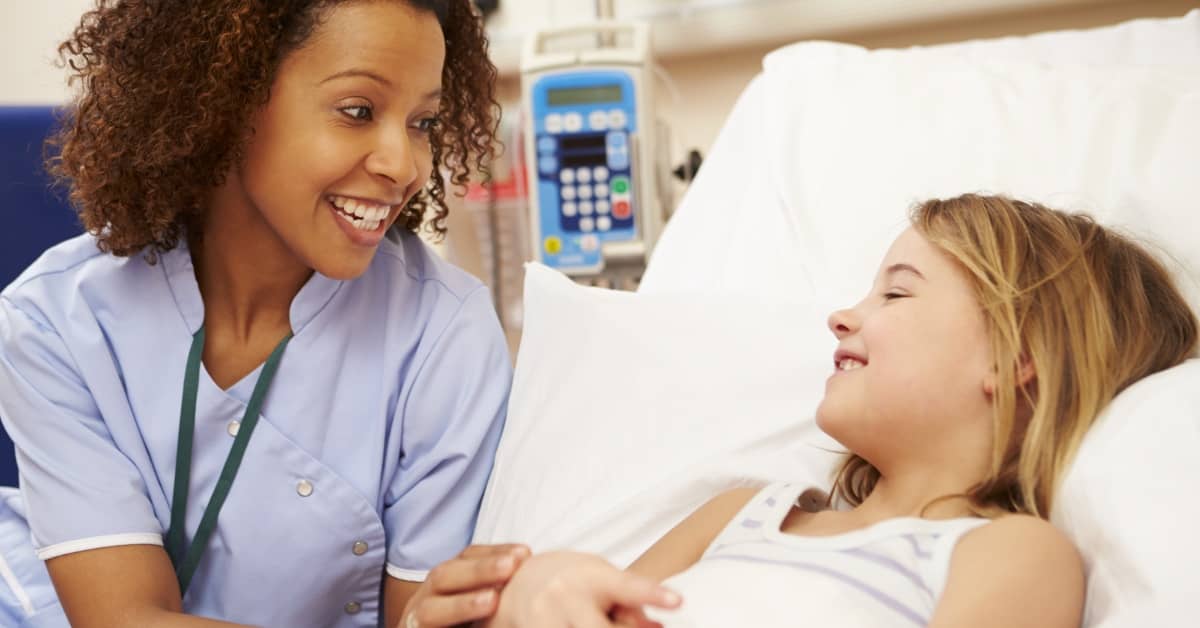 If you have ever considered changing careers to become a nurse, the current nursing landscape in the state of Pennsylvania shows a dramatic need for more RN health professionals. With a growing demand and the potential for strong financial compensation, nursing can be an alluring career for those looking to make a difference in the midst of a nationwide nurse shortage.
According to the Bureau of Labor Statistics, the mean wage for a Pennsylvania nurse is approximately $76,000 annually. The state employs nearly 150,000 nurses and the demand continues to grow. Read on to learn how to become a nurse in Pennsylvania including specific steps, nursing licensure requirements, and more.
Complete The Form to Access My ABSN Program Guide
Nursing as a Second Career
The choice to switch pathways and become a nurse may come with questions. You may need help choosing a nursing specialty or wonder if nursing is right for you. To begin the process of making the change, it may help to take a personal inventory of your current situation. An honest assessment of your available time, what motivates you, and the goals you have for your future can go a long way in helping clarify your plans.
Pennsylvania online nursing programs are available in accelerated formats with didactic coursework that is delivered via online platforms. There are hands-on clinical experiences that may be offered in your local area and staff available to assist you in finding nursing clinical placements. You can focus on your studies in an educational environment with supportive and knowledgeable faculty. Graduating from one of the quality online nursing programs in Pennsylvania is the first step to attaining a second career in nursing.
After graduation, many states have nursing licensure application processes that can be extensive and seem overwhelming. This blog is designed to help clarify the process for nurses aspiring to work in the state of Pennsylvania. The State Board of Nursing presents a guide and timeline for nurse licensure candidates to organize the requirements. Next, let's break down the steps to becoming a nurse in Pennsylvania.
Steps to Pennsylvania Nursing Licensure
The application process for nursing licensure in Pennsylvania is offered in electronic format. You are asked to create an online account and from there, you will complete a series of questions and submit required documentation along with an application fee. You will then receive updates via email on the status of your application as the process goes through three phases.
For new RN license applicants, phase one begins when the Board receives confirmation from your nursing program that you have successfully completed your program and are eligible to sit for the national certification examination. You must obtain an authorization to test, schedule the examination, and successfully pass to be eligible for licensure. The second phase includes a criminal history record check and the submission of required application documentation such as educational transcripts.
Phase three of the process begins when all required information and your certification examination results have been received by the Board and ends in the issuance of a nursing license if all requirements have been successfully met.
Current timelines and details of the licensure application requirements are updated in a nursing guide that is supplied on the Pennsylvania Department of State website. The entire process is estimated to take a total of seven weeks. It's important to note that these time estimates are from the perspective of the Board of Nursing and subject to change. The anticipated timeline is broken down as follows:
Phase one is estimated to take one week
Phase two is estimated to take four weeks
Phase three is estimated to take two weeks
You may receive requests from the Board for additional documentation in the event of an incomplete application. In addition, three continuing education hours are required on the topic of child abuse and reporting. Now that you understand how to become a nurse in Pennsylvania, let's explore some of the work settings where nurses are employed in the state.
Work Settings and Demand for Pennsylvania Nurses
There are many different practice settings and nursing specialties for nurses. The following list is not exhaustive but provides a sampling of RN work settings in Pennsylvania:
Hospital settings
Long-term care
Home health agencies
Ambulatory care centers
Correctional facilities
In addition, Pennsylvania nurses have the opportunity to work in public health as well as non-clinical arenas. You can find Pennsylvania nurses employed within academic institutions, insurance companies, and regulatory agencies.
The demand for nurses in Pennsylvania continues to be affected by the nursing shortage. In a recent report, the Hospital and Healthsystem Association of Pennsylvania indicated there is a 27% vacancy rate in registered nursing positions requiring direct patient care.
If you are looking to become a nurse and help fill these gaps, an online accelerated nursing program may allow you to reach your goal. Holy Family University offers a Second Degree Distance Hybrid BSN program for those starting with a Bachelor's degree in any field. This accelerated BSN program is offered with online coursework for a flexible means to attain your nursing degree.
Complete an Accelerated BSN with Holy Family University
The online ABSN program with Holy Family University is an affordable option approved by the Pennsylvania State Board of Nursing to prepare you for a second career in nursing. The program has NCLEX-RN pass rates above the national average and an outstanding value for students. There is focused exam preparation as part of the curriculum to help you succeed.
Students in the program complete a hands-on residency experience to build clinical skills. This event is required once, takes place on campus and lasts one week. This opportunity to network with faculty and meet classmates in person provides a chance to learn in community and receive individual mentorship. The curriculum prepares you in medical-surgical nursing with specialty courses on the care of children as well as older adults so you are ready to embark on a new career and transition professionally into a nursing role.
Direct patient care experience is gained during precepted clinical experiences that are part of the curriculum. You will have the opportunity to learn under the direct supervision of a clinical preceptor while a qualified faculty member oversees your rotation from a distance. Start your journey to becoming a registered nurse in Pennsylvania with a Second Degree Distance Hybrid Bachelor of Science in Nursing from Holy Family University.