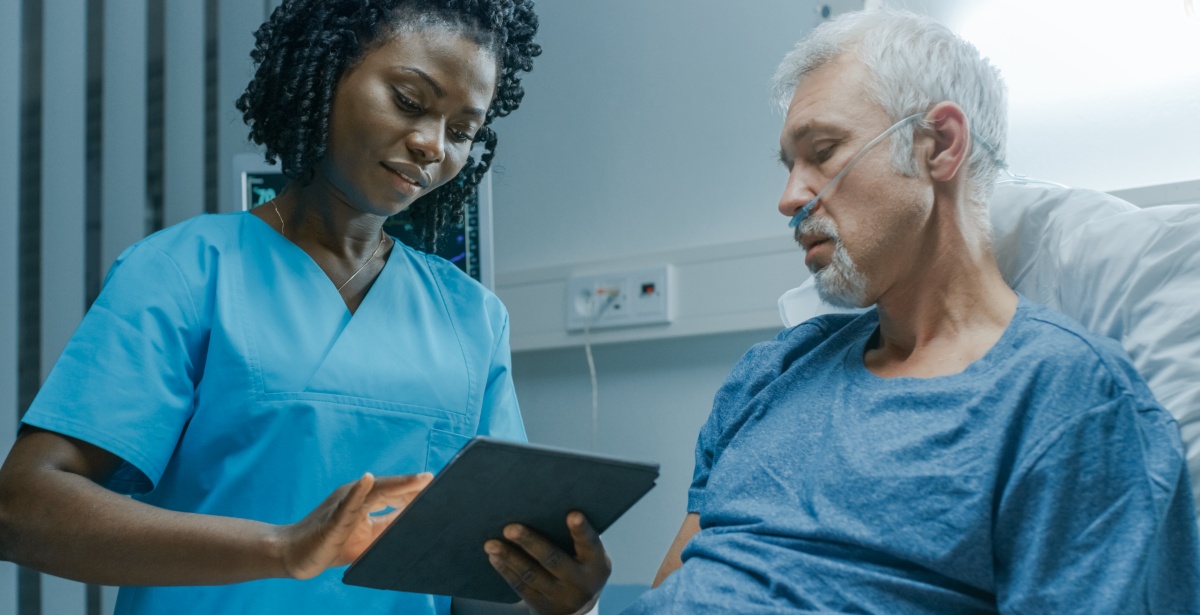 Nursing is an obvious choice if you're looking for a career that's in-demand, hands-on, and offers lots of room for advancement.
With a growing healthcare sector in the US, there won't be a shortage of job opportunities for nurses anytime soon. The US Bureau of Labor predicts that nursing jobs will increase by 9 percent between 2020 and 2030, with over 276,000 jobs available.
The American Association of Colleges of Nursing notes that the US is in the midst of a shortage of registered nurses that is anticipated to last until at least 2030. Nurse faculty, researchers, and primary care providers are three nursing positions where an acute shortage is already felt.
Even though nursing can be a fulfilling career choice in more ways than one, that doesn't mean it's a good career for everyone. If you have certain personality traits and experiences, chances are you'll thrive as a nurse and really enjoy it. But how can you know if you really are cut out for nursing?
Before pursuing a nursing degree, you should have a strong sense that nursing is the right career for you. Let's go through some basic questions to help you figure out if you would enjoy nursing.
Can I handle an irregular shift schedule?
Nurses who work full-time need to carry an average schedule of 36 to 40 working hours per week. For nurses in hospitals or long-term care settings, that usually works out to three 12-hour shifts per week. Some people love the flexibility of this schedule, but for others, it's a dealbreaker.
There are a lot of benefits to working three shifts per week, but there's at least one major caveat: in many settings, you'll need to work overnight. You may also be required to work on weekends. Sometimes, shifts can be staggered in a way that doesn't allow much recovery time to rest before you head right back to work. However, most organizations allow for self scheduling with a significant amount of control and input into your final schedule.
This type of schedule can be a significant lifestyle change, and it can mean missing out on weekend activities and family events. Recent studies show that night shift work can impact your sleep schedule and even take a toll on your mental health.
On the flip side, working night shifts can be a ticket to freedom as you're out and about while the rest of the world is at work. You can shop at off-peak times, volunteer at your childrens' school events, and even plan vacations during the week when you can score lower nightly rates.
Do I have the time to pursue a nursing degree?
A nursing degree is required to obtain a registered nurse (RN) job. Aspiring nurses should know that a high-quality degree program is the foundation for real success in a nursing career. High-quality programs will have clear, stated goals, offer instruction from experienced and active clinicians, and provide direction and oversight in your clinical placements.
Getting a nursing degree takes time and effort. You may already have a bachelor's degree in a different field, or you may have a full-time job and responsibilities that you need to attend to during the day.
If that's your situation, you should know there are alternative ways to get your bachelor's degree in nursing. You may even be able to get some credit for coursework you've completed in another discipline.
Holy Family University offers a Second Degree Distance Hybrid BSN program that requires 59 credit hours and 504 in-person clinical hours. This full-time program can be completed in as little as 14 months and is designed for people who already have a bachelor's degree and are entering nursing as a second career.
Complete The Form to Access My ABSN Program Guide
Am I a patient listener?
No matter what type of nurse you are, you're going to need to have a high capacity for listening to the people that you are taking care of.
Patients will describe the way that they're feeling physically and emotionally. You're not just listening to them to be nice. You need the information that they're sharing so that you can provide holistic and comprehensive care.
Sometimes it might sound like your patient is complaining. Sometimes their requests may seem demanding or unreasonable.The ability to listen and administer care even in those difficult moments sets a great nurse apart from the rest.
At the same time, your career as a nurse can create opportunities to meet people you never would have met otherwise. You may come away from these encounters inspired by the strength, bravery, and insight that your patients have to offer. The people you help will make you laugh, teach you things, and give you a new perspective if you're willing to listen.
Do I enjoy taking care of people?
A career in nursing means you'll be attending to others' needs every time you come to work. Those needs may not always be glamorous.
Depending on your specialty, you may be administering medication, taking vitals, and checking incisions. You may also assist with activities of daily living including toileting and bathing.
It takes a person who genuinely enjoys caretaking work to attend to another person's most basic needs for a living. If you derive fulfillment from taking care of people, a career in nursing may be a perfect fit for you.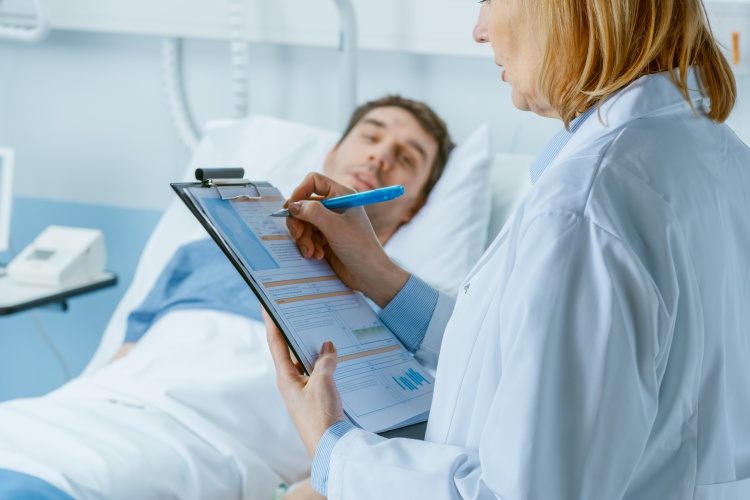 Do I want to see something new at work every day?
Anyone who works in healthcare will tell you that no shift is like the one before it. Whether you work in a high-volume emergency room or find a 9-5 position at a pediatrician's office, you never know what you'll run into at work.
As a general rule, nursing is notorious for being unpredictable. Some people find this aspect of nursing to be stimulating and exciting. Others prefer a job where little varies from day to day. If you like the idea of facing new challenges and coming up with creative, people-focused solutions every time you start your shift, you will likely enjoy nursing.
Do I value flexibility in my career?
Nursing requires either an associate's or bachelor's degree in science, as well as passing an initial exam to enter the field. Once you reach those benchmarks, there's no limit to what you can accomplish.
Your level of education will determine your career trajectory and whether you will be eligible for leadership roles and advanced nursing practice. If you want career advancement, you should consider continuing your education.
Nurses don't just work bedside in hospitals. There are many opportunities for people with nursing degrees to work as home health nurses, hospice nurses, clinical research nurses, nurse practitioners, school nurses, and more.
Traveling nurses can see the world by contracting with different hospitals, and nurses generally enjoy the freedom of knowing that wherever they move, they will be in demand.
Nurses can also take on leadership roles in health administration, which offers higher compensation and other exciting opportunities.
Do I find fulfillment in helping others?
Being a nurse can be mentally and physically challenging. It's also one of the most stable, exciting, and fulfilling careers that you can have. As a nurse, it's no exaggeration to say that you'll be a real-life hero.
As a nurse, you'll be able to prioritize the people in your care. Nurses don't just care for patients; they also communicate with family members and loved ones. And in some instances, you'll be caring for a community or an entire population, not an individual.
If you answered "yes" to the questions above, you may be ready to take the next step toward making your nursing career a reality. Holy Family's accelerated ABSN online is a distance hybrid program created to optimize your time and get you into the field within months, not years. If you have a bachelor's degree and are ready to start working as a nurse, learn more about tuition assistance, curriculum details, and how the program provides support from start to finish.