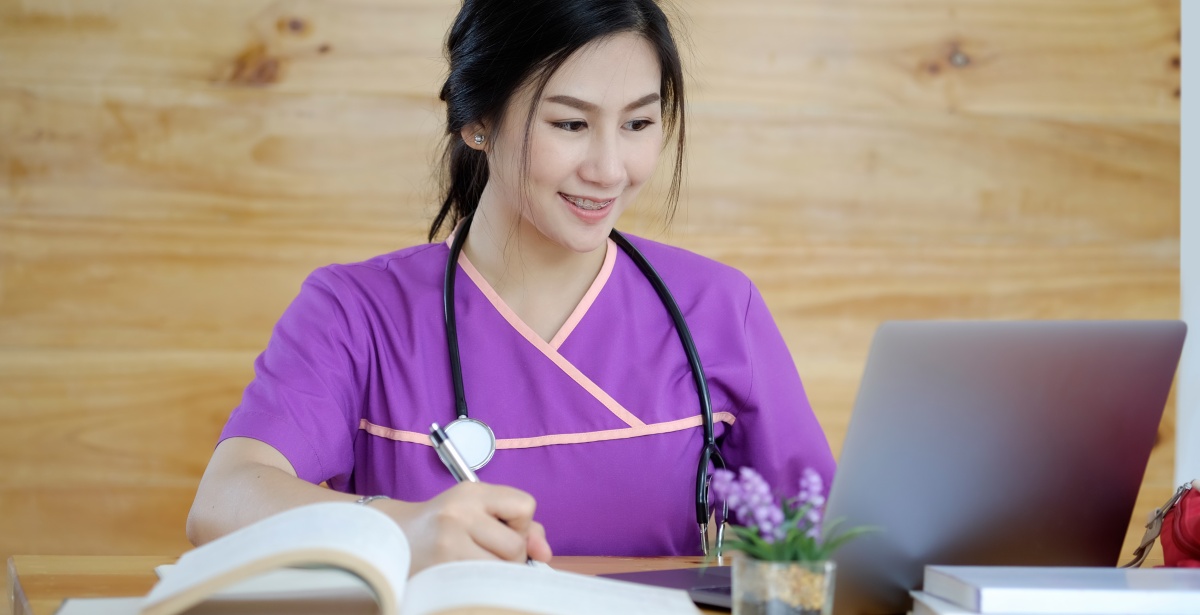 Nursing school is an exciting endeavor and an intense time commitment. When aiming to complete a program of study in an accelerated online format, students may find themselves feeling overwhelmed and looking for nursing school tips to succeed.
This blog will give both prospective and current nursing students some practical suggestions to help effectively manage your time. Success in nursing school is possible. You can learn skills today that will make a difference and assist you in reaching your goals.
Common Nursing School Challenges
Perhaps it has been some time since you last participated in formal education. Maybe you are juggling employment, family, and personal responsibilities while engaging in the additional commitment of attaining your nursing degree. Whatever your circumstances, prioritization will always be essential when considering how to succeed in nursing school.
Nursing school is a challenge for many students. Rigorous programs of study are required to make competent professionals, so a challenging environment is expected. If you become discouraged, you may find yourself asking, is nursing school right for me?
The choice to complete your nursing degree in an online format is exciting and affords greater flexibility to learn in a remote environment. There are opportunities to network with students in other locations besides your own, and this can lead to enriching discussions as you each share your journeys with one another.
Technology advancements have made it possible for students to engage with each other, with teachers, and with classroom materials through a variety of platforms. The online format that is available today may have you feeling anxious and wondering how to survive nursing school. If so, you should know that there are strategies you can implement today to more effectively prepare you for the days ahead. With this in mind, let's explore some actionable nursing school tips for how to get through nursing school.
Tip #1: Get to Know Your Faculty
Faculty are available for time with their students. It is a great idea to lean into the options for connecting with your faculty as early as possible, remembering they are on your team and working with you for your success.
Take time to visit during office hours. In remote environments, there are options to use web conferencing software and meet with faculty face to face, aiding in the development of relationships and making communication more effective. Screen sharing can ease tension surrounding technological issues and allow you to receive assistance where you need it most.
Pick up the phone or send a personalized email to make a professional connection with your professors during the first week of class and throughout the semester. Utilize messaging options available in the classroom for questions and asynchronous communication with faculty. Let them know you appreciate their support and mentorship along the way. If engaging in a classroom discussion board, check to see if there is an area designated for questions and answers. Often, faculty will make a place like this available to ensure frequently asked questions are addressed in an open environment for all students to benefit. 
Tip #2: Create Your Schedule
When you begin a class, you will typically receive the syllabus and course outline either before the course begins or during the first week of study. These are essential tools for your success because planning is critical for ensuring you do not end up procrastinating and rushing through important assignments or essential study time. When working through course material, you can create a week by week plan that can help break the larger picture down into manageable pieces.
When looking at your calendar, incorporate some intentional rest breaks. Prioritize your responsibilities by considering what is urgent and important, what is important but not urgent, and what is neither important nor urgent. Time-sensitive items will need to take priority when they have a large impact, such as assignments or tests that have a large weight on your final grade.
Decide in advance where you have room for flexibility in your schedule. When unexpected events or work arises, think about where you may be able to create a bit of additional time in your days. The support system you have in family and friends can ease stress and provide encouragement while you focus on items you are responsible for completing.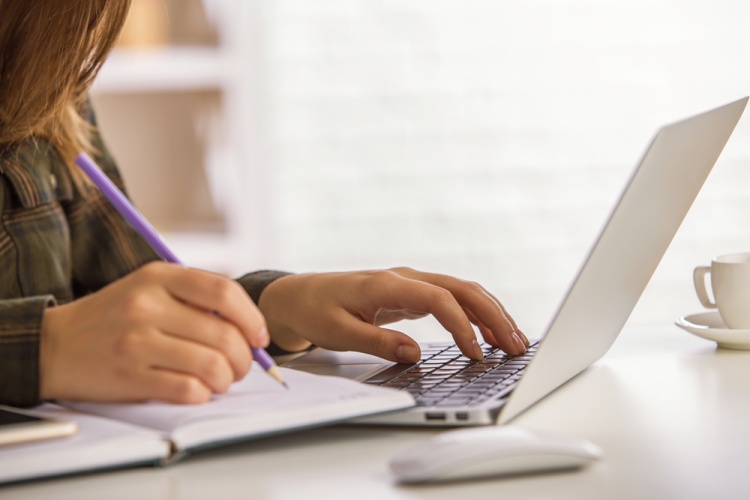 Tip #3: Use Multiple Study Methods
Your energy is just as important as your time in nursing school. If you know that long sessions behind a computer screen are exhausting, consider alternative study methods that you can incorporate into your days to vary your environment and rejuvenate yourself while still progressing.
Some students listen to lecture material while taking a walk outdoors. Others quiz themselves on flashcards, either handwritten or using apps on a smartphone. Knowing your preferred learning style and reflecting on the ways you study and retain information can help maximize your results.
Tip #4: Connect With Classmates
Your classmates are one of the most valuable resources of support you can find during nursing school. Not only are they in the process with you, but they also have unique experiences and ways of relating the information that can be of benefit when you talk it out using the variety of ways you can connect over technology.
Try forming an online study group with other students and meet on a weekly or monthly basis to review before high-stakes examinations. Practice history taking by interviewing one another as you engage with example case studies. Hearing others talk through material can be advantageous if you are an auditory learner, and you may be surprised at just how much more you retain when studying as a group.
If studying solo is best for you, be sure to make that time a priority also. You will learn what works best for you as you experiment and try different ways to connect with your classmates. 
Tip #5: Seek Supportive Remediation Early
Nobody likes the idea of remediation, but if you are struggling, seek help right away. Your faculty are there to work together with you in identifying areas of opportunity and creating practical action plans to set you back on track toward success. Don't be afraid to ask for help. It is much harder to have a conversation about a struggle in academics when the consequences snowball.
Likewise, if you have a personal situation that is affecting your performance in a class, be sure to discuss this with your faculty as well. Schedule a meeting with your academic advisor and see what options there are to receive support for your individual needs.
Holy Family University Online offers dedicated student success coaches who will reach out periodically, but it's also good to reach out to them if you feel overwhelmed or concerned about your progress. Visit our student support page for more information.
Tip #6: Set Achievable Goals
If you have not heard of SMART goals, now is a great time to familiarize yourself with this acronym. SMART goals are specific, measurable, achievable, relevant (or realistic), and time-bound. Feeling overwhelmed by a large project or volume of work? Break the larger goals down into smaller goals.
As you take larger obstacles and make them smaller, you may feel a greater sense of achievement and confidence as you successfully complete the individual pieces of a larger project. If you are someone who struggles with being task oriented, see if you can find a classmate who is willing to check in with you for accountability. Then, when you both complete your achievable goals, it's time to celebrate. 
Tip #7: Celebrate Milestones
Graduation is a time to celebrate for sure, but there are countless reasons to celebrate along the way as you progress through nursing school. As you create your schedule, be sure to schedule in days to reflect and see how far you have come.
If you engage in practicum or clinical activities, these days can especially feel overwhelming because there is so much about the experience that may be brand new. Take time to write down at least five things you learned at the end of each day. Then, when the next day starts, remind yourself of those successes. Staying aware of how far you have come will provide strength for you to persevere and continue learning.
Don't forget your family and friends either - those who are cheering you on to the finish line may want to share in an evening out or weekend away after an especially tedious study week. Take the time to rest and spend quality time with your support system during those times of celebration. 
Tip #8: Enjoy the Journey
Finally, enjoy the process! Nursing school is a journey of hard work, but it is meant to be enjoyed. The effort you are putting in now will pay dividends in the future, but life is lived in the present. Be intentional about finding ways to be mindful of living in today as you complete the work before you, and look forward to tomorrow!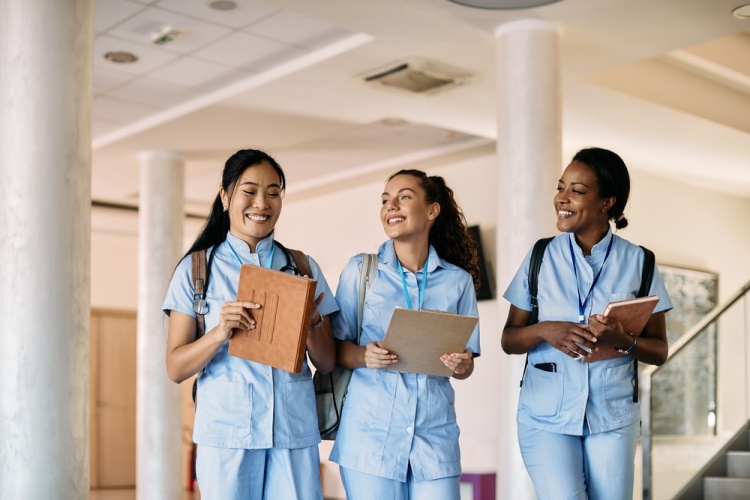 Earn a Second Degree Distance Hybrid BSN with Holy Family University
If you have a bachelor's degree in another field besides nursing, consider Holy Family University's Second Degree Distance Hybrid Bachelor of Science in Nursing program.
With these nursing school tips, you may be ready to pursue an educational program of study. Consider Holy Family University, where you can earn a second degree in nursing and reach your goals with distance education. Learn more about Holy Family's second-degree distance hybrid Bachelor of Science in Nursing.